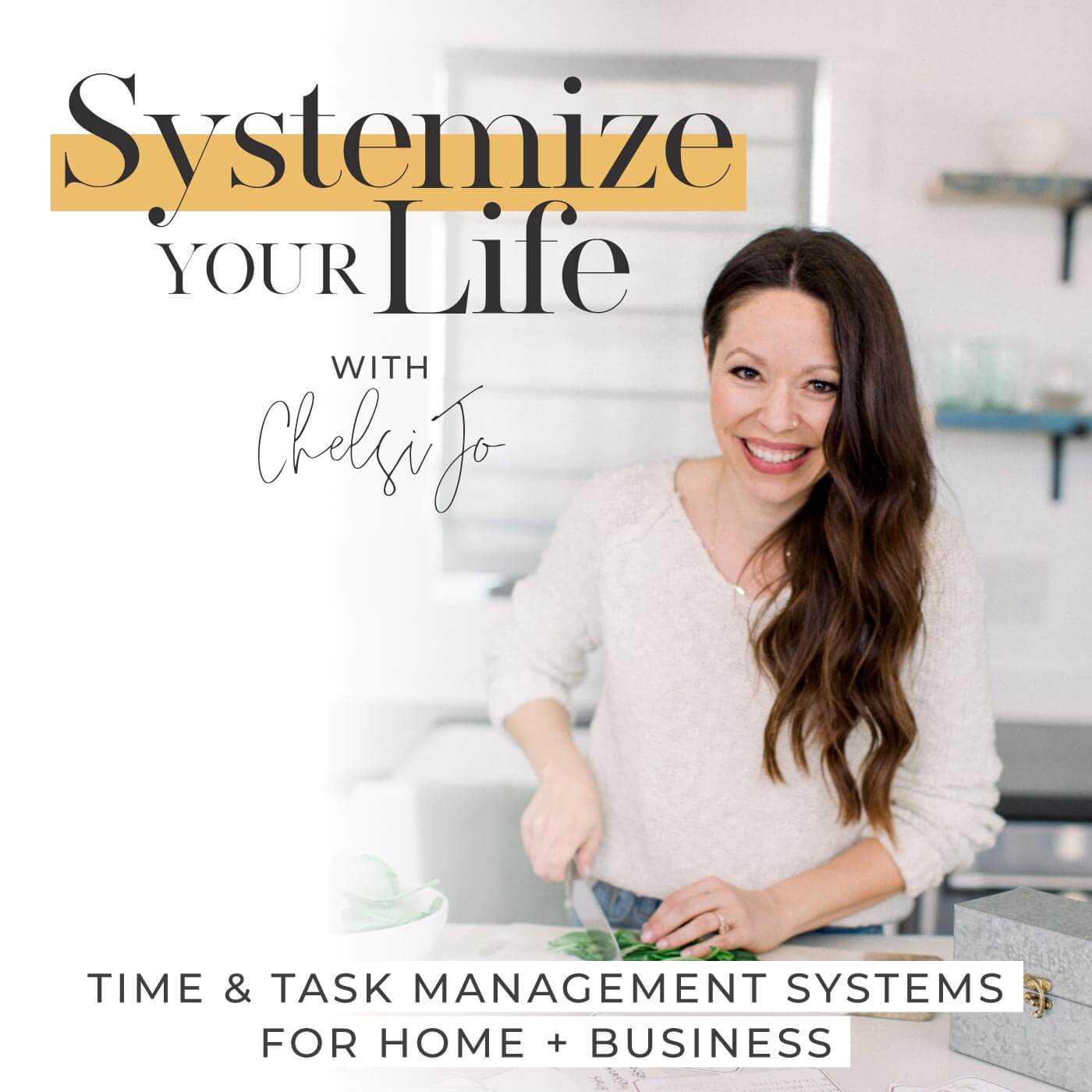 Today we're diving into a really important part of your time management!
Instead of telling you exactly what to do, we're talking about what to avoid. 
You've done all the things. You've tried so hard to put your perfect week together. And you really thought the schedule this time was going to work. 
But this week was horrible. You don't understand what's happening or feel productive. And you especially don't understand how to create a schedule.
Here's some good news friends: 
After today's episode, you'll be able to identify what exactly is going wrong. 
We're talking about the 4 absolute worst mistakes that you want to avoid each week when planning out your schedule. 
Ready to have a weekly schedule that actually works for you? Then get ready to dive into today's episode! 
xoxo,
Chelsi Jo
.
.
.
Join Our Free Systemize Your Life Community   www.facebook.com/groups/systemizeyourlife
Successfully Manage Your Home + Business Without Feeling Pulled In All Directions
Watch The Free Workshop Here  www.chelsijo.co/workshop
Get Your FREE Time Blocking Workbook Here   www.chelsijo.co/timeblockingworkbook
Get Your FREE Fundamental Needs Workbook Here    www.chelsijo.co/myprioritiesworkbook
.
.
.
Ready To Jump In And Get Results ASAP? JOIN THE SYSTEMIZE YOUR LIFE ACADEMY HERE www.chelsijo.co/academy