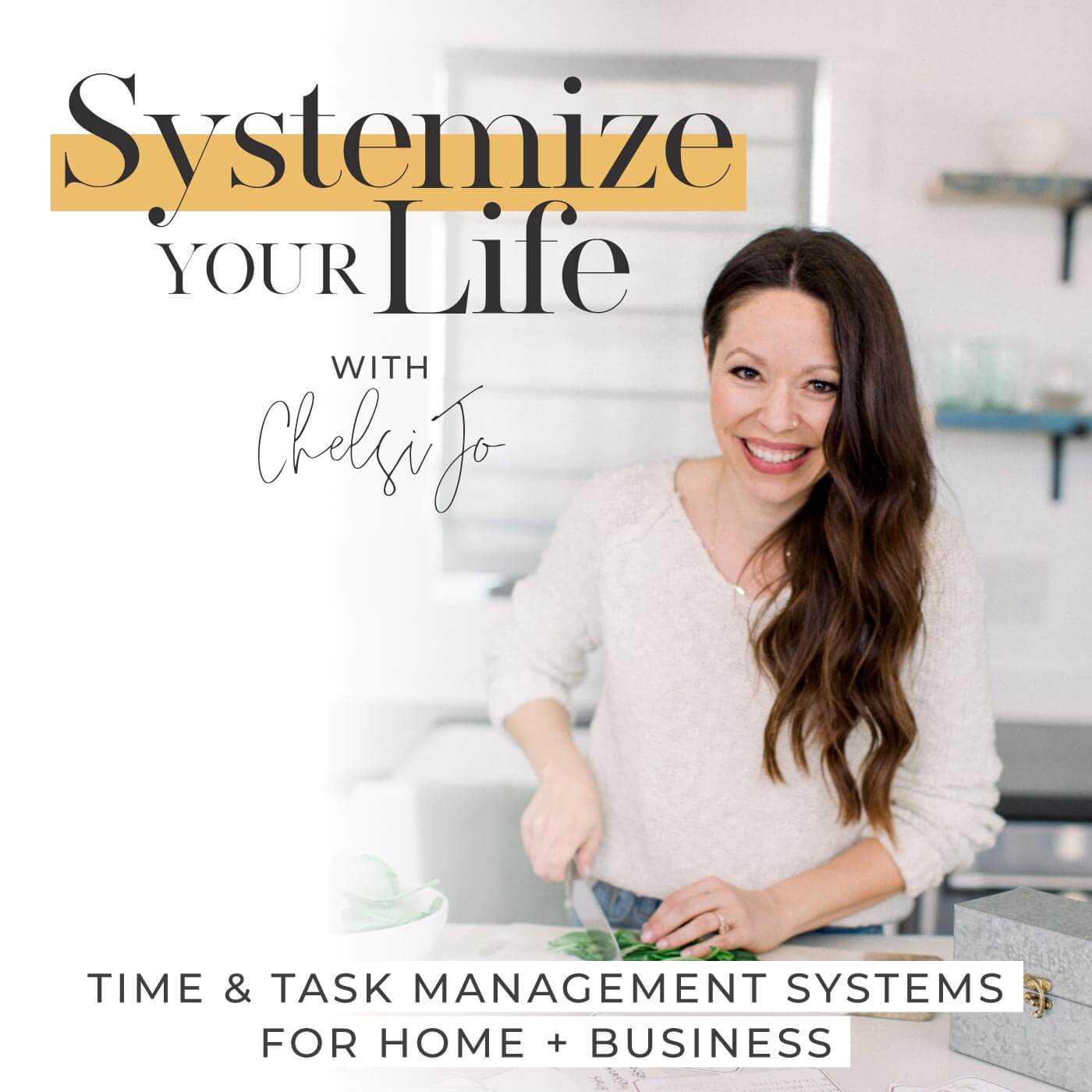 Do you feel like your home drains your time, energy, and attention? 
Today I'm sharing all of my secrets to make your house feel more like a home!  
I know how hard you are working to be able to get all of the things done in your house. And, quite frankly, you really don't even feel like you're getting it all done.
I'm giving you 13 quick ideas to make your house feel more like a home, so that you can feel rejuvenated, relaxed, and able to unwind when you step in the door!
I'm also giving my June book review on Home Body from the pro herself: Joanna Gaines.  
This episode is a packed one, so let's dive in and be ready to take some notes!
xoxo,
Chelsi Jo
.
.
.
Join Our Free Systemize Your Life Community   www.facebook.com/groups/systemizeyourlife
Successfully Manage Your Home + Business Without Feeling Pulled In All Directions
Watch The Free Workshop Here  www.chelsijo.co/workshop
Get Your FREE Time Blocking Workbook Here   www.chelsijo.co/timeblockingworkbook
Get Your FREE Fundamental Needs Workbook Here    www.chelsijo.co/myprioritiesworkbook
.
.
.
Ready To Jump In And Get Results ASAP? JOIN THE SYSTEMIZE YOUR LIFE ACADEMY HERE www.chelsijo.co/academy